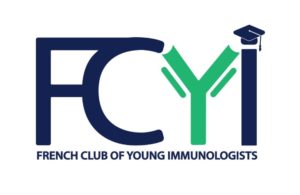 News
The 2nd FCYI (French Club of Young immunologists) webinar will be held on Tuesday 2020-12-15 starting at 5:00 pm.
The call for proposals is open (contact us at fcyi.contact@gmail.com)!
About us
Following the launch of the European network of young immunologists yEFIS, the French club of young immunologists was created in 2020 under the aegis of the SFI to bring together young scientists of French nationality or working in France in the field of immunology.
Our missions
The FCYI (French Club of Young Immunologists) aims to:
Increase communication between young French immunologists (sharing of experiences, ideas…)
Connecting young and experienced immunologists
Promoting the place of young immunologists in France
To organize "Young Immunologists" sessions during the SFI annual congress, clubs, symposia, etc…
Organize scientific and social events, workshops…
Broaden interactions with other European groups of young immunologists.
How to join our club?
You are interested in joining the network and benefiting from its advantages? Register by filling out the following form:
There is no age limit and no limit in terms of years of experience.
You can be currently working in France or abroad, regardless of your nationality or position.
You must be a member of the French Society for Immunology (membership form), if possible up to date with your dues. We strongly recommend that you are up to date with your membership dues as this offers many advantages, especially for young people.
You can follow the club's news and activities on social networks:
Twitter : @FCYImmuno
Facebook : FCYImmunologists
LinkedIn : https://www.linkedin.com/company/french-club-of-young-immunologists
https://instagram.com/fcyimmunologists?r=nametag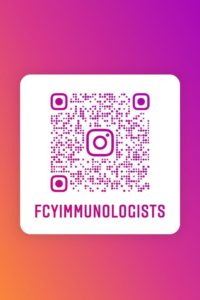 How to get more involved in the club ?
The FCYI club has organized itself into several poles for its creation and the implementation of activities. If you wish to participate in the organization of our activities, do not hesitate to send us an email to fcyi.contact@gmail.com.